September 29th, 2016 → 4:34 pm @ reacoms
Support and Resistance Levels: The Most fundamental and important technical analysis tool Support Levels for trading in FOREX, MCX, NSE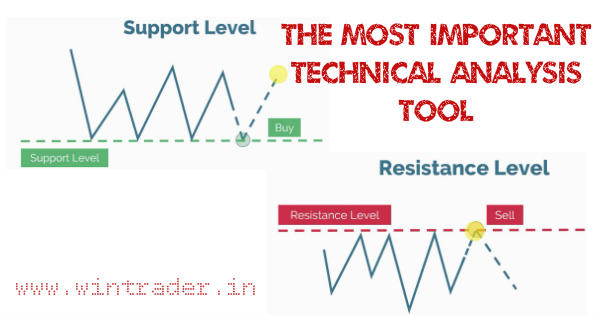 Let's begin with how we can find a support level? We can see below line chart picture, the price come down at certain level and rebounded and then come to the previous level many times. At some point we can able to support level at the prices not been able to break through as shown in picture (green dotted line)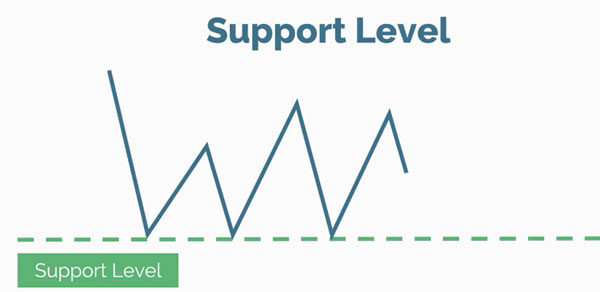 In technical analysis its most important thing is to identify the price reversal patterns. WinTrader technical analysis software designed with most complex algorithm to identify the price reversal patterns. When next time when price touch the support level and bounce back, this will give an opportunity for BUY trade as show below picture.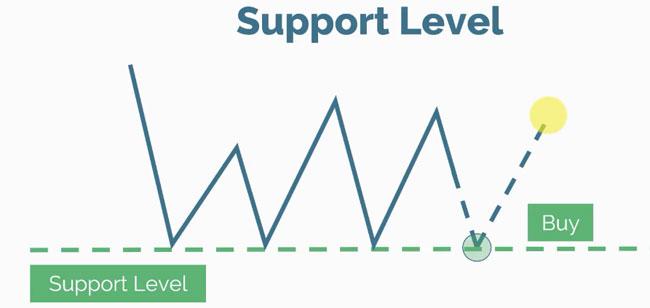 Lets now to find the resistance level, as like we discussed above, Resistance Level is just opposite of Support Level. The prices come up at certain level and bounce back, we draw a line with the points connects at level the price been not able to break up will act as Resistance Level, see the picture below;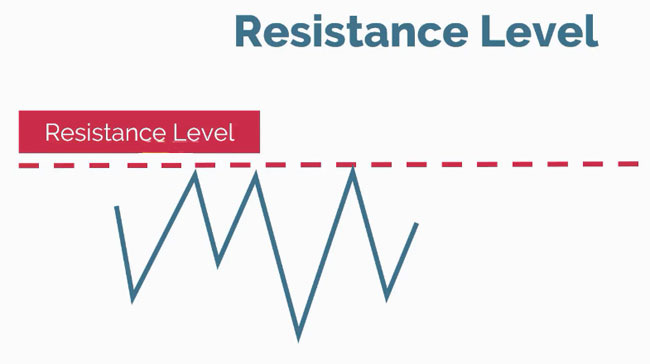 Like in Support Level, the next time the prices touches the Resistance Level (red dotted line) and bounce down, this will be a high probability of SELL signal like show the picture below.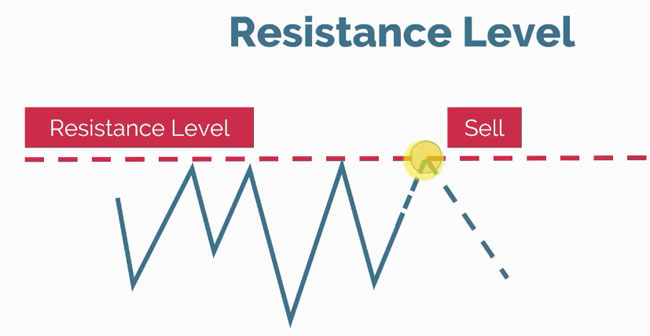 Using support and resistance level with a good combination of other indicator systems gives proper idea about when to enter BUY or SELL trade , when to exit with stop loss levels and when to exit the trade with Target Levels in your trading. WinTrader buy sell signal software designed with a premium combination of support and resistance levels with custom programmed indicators together gives highly accurate buy sell signals in Commodity Trading / Stock Trading / Currency Trading like MCX, NCDEX, NSE, FOREX, MCX SX.
Example of Support Levels in Trading MCX, NSE, FOREX:
Let's took at the example of support levels in trading chart. From the below picture you can see that the prices were bounced at A, B, C, D by connecting these points we will get the best support levels in current time frame. You can see from A, the price gone high and come down to B and again bounce up and come down to D and then bounce UP.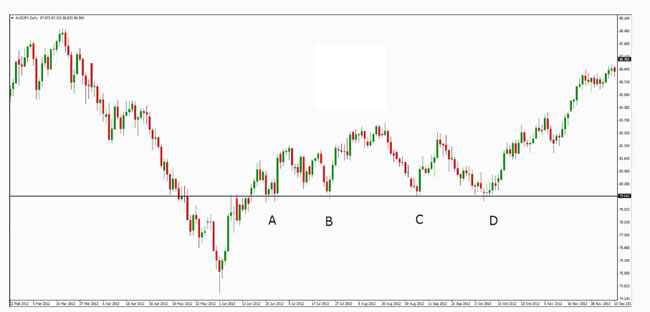 Look the above picture and that clearly shows that a trader has great opportunity to get decent profit from Points B, C, D.
Example of Resistance Level in Trading in MCX, NSE, FOREX:
Likewise in Support Level, the below picture shows that the touched A, B, C, D and E, and bounce down, connecting through all these line will get the best Resistance Level for the current time frame. You will have great opportunity for sell in points B, C, D and E (see the below picture).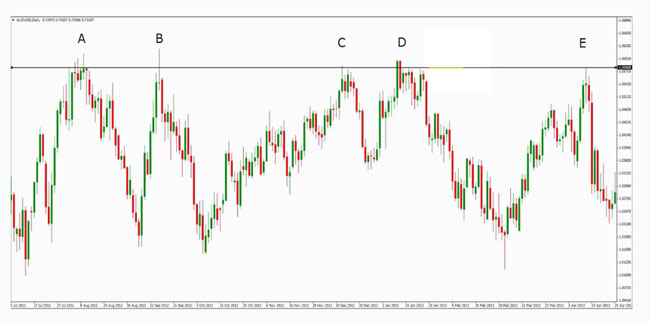 It is really important to know that support and resistance levels will works with any time frame. Whetehr you are using 1minute chart, 5minute chart or higher time frames like 4hr, 1 day, 1 week or 1year support and resistance level will help a trader make decisions in his/her trading. With the help of custom coded support and resistance level included within a trading system like WinTrader, a trader will get most accurate buy sell signals with proper stop loss and target.
Strength of Support / Resistance Levels in Trading in MCX, NSE, FOREX:
Factors that may affect the strength of support/resistance level:
The more time the level has been respected, the accuracy will be more

A recent support/resistance level have greater significance over and old levels

A level formed at a psychological number
A level at an extreme high or low.
To see the live performance of WinTrader Buy Sell Signal software, and how WinTrader helps a trader to become professional successful trader with consistent profit from trading in Commodities/Currencies/Share markets like MCX, NCDEX, FOREX, CLICK HERE to register your details for real time FREE LIVE DEMO
You can find some interesting links below, that will helpful in your trading
See the performance yourself, CLICK HERE to contact us and FIX UP a FREE REAL TIME DEMO of WinTrader BUY Sell signal software in FOREX, MCX, NSE, COMEX, NCDEX, MCX SX markets.
OR
Contact our representative on below mentioned numbers;
+91 9846 699177 (English)
+91 9061 973737 (Hindi)
+91 90613 08080 (Tamil)
+91 92492 73612 (Malayalam)
Tags: 100% accurate buy sell signal software, accurate buy sell signal software in MCX Commoditiies, automatic buy sell signal generating software, best buy sell signal software in nse, best commodity buy sell signal software, best commodity buy sell signal software in India, WinTrader V7.0 the best trading systems for Indian Stock markets