February 12th, 2019 → 4:45 pm @ WinTrader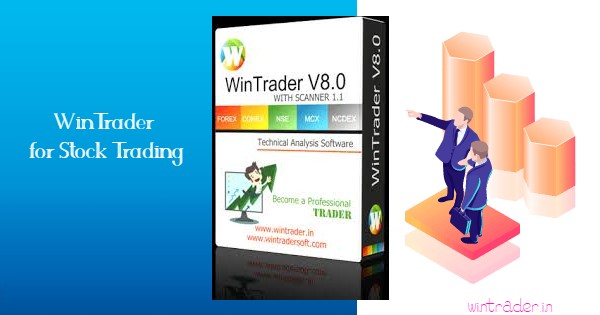 WinTrader is a Buy Sell Signal Software for Indian stock market, commodity market, and currency market. It is a technical analysis software which can study historical price and volume of stocks and can predict its future behaviour. There were certain price movement for specific charts. This price movement will create certain patterns. WinTrader buy sell signal software will recognize these price movements and repeated patterns and predict the future direction of the market. As compared to all other technical software available in the market WinTrader is the most essential and powerful charting system.
Not necessary to be a professional or expert in technical analysis. Basic computer knowledge is enough for the easy use of this chart. Now Wintrader has become handy for lots of day traders and investors just because of its simplicity.
Our Buy Sell Signals are not based on the MT4 free downloadable indicators. We are not using simple over bought/oversold oscillator, moving average indicator, support and resistance to measure the strength and trend. In order to get the right kind of signals we are using some advanced customised indicators. We prefer candlestick chart with multiple points like volume, open, close, high, low.
When a novice trader enters into the market with less knowledge about technical analysis they will make incorrect trading decision. Most probably they may start with free downloaded simple indicators. So they often get astounded and not sure where to enter and where to exit etc. Don't worry about it. WinTrader is especially designed for them. You should create your own trading strategy by watching its performance in live market. Stick with the same plan for all day.
All of us know that same indicator will not work for long term. There need corresponding modification for the indicators in accordance with the changing market. Our robust developers know this well so they are always live in market. They make corresponding changes in our indicators by forecasting next year market condition. Newer versions will launch in each year. That's so interesting, right?
Now let's have a look into 2019 stock market
Sensex could go up to 39,000 and Nifty to 12,000
For the coming 2019, don't expect an easy sailing move throughout the year. There will have certain gusts. In 2014 general election time we have seen that volatility increased usually two months prior to election and clear up after the election.
Short term or long term investors face problem regarding this. WinTrader can protect your trading capital so that the volatility will not hurt your overall return. The post-election settle down of the market reveals itself an overall bullish nature of the market.
Next year seems to be positive for CAD and also good for some long term investors. While in medium term investors like 3months or 4 months can expect a rise in volatility.
Traders should not be aggressive in the first and second quarter of 2019. Keeping this perspective into background we launched the 8th version of Wintrader with scanner. So traders please don't worry about the profit.
In post June traders can expect smoothness due to easing of volatility. By keeping this perspective into background Wintrader team planning to launch the next updated version in the coming June.
WinTrader Buy Sell Signal Software
This can be applied effectively in your trading. Not like other trading instrument. The accurate entry levels will help you to pursue your goal. All global market covered zero delayed data help you to enter with perfect price value. This is not like fundamental analysis this particular analysis can be used to analyse anything from stocks, commodities, interest rates or forex. Different timeframe in MT4 helps intraday, Short-term positional, Long-term positional trading.
While working with technical softwares professional traders use technical analysis to create a set of clear rules and guidelines to find potential trading opportunities for the trading success.
Stock Trading with WinTrader
Now a days stock trading is lively as well as exciting. Is this easy to buy and sell? Yes, with technology you can readily access the market. Stocks are relatively easy to understand and follow. They are straightforward and for intraday stock to trade won't be challenging as other market.
Volatile stocks mean chance for attaining sizeable profit. Volatility means the stock price moves drastically in a short span of time. A fast moving day trader can make use this opportunity. This is why it is profitable.
Lots of stock trading software is available in the market. Main drawback of other software compared to WinTrader is inaccurate data feed. WinTrader always shows tick by tick price value for all scrips because for a trader real time information is essential to make accurate trading decision.
Start stock trading only after checking its possibilities with respect your circumstances. Some people don't have enough money to start options trading. Option trading is somewhat risky also. Such people can select futures for trading. Same in deciding intraday trade or positional trade.
Intraday trading usually requires at least a couple of hours per day. One will often have to be early in the morning as market starts, then after 12PM.
A trader should spend more time into day trading to get good return. But time doesn't matter, because an intraday trading return is more than long-term investing. Greater the reward greater is the risk. In spite of the risk intraday trading can provide a more exciting environment to work with.
This doesn't mean that intraday trading is only the profit trading. Sometimes long-term investing will also offer great returns. More attention is needed in this kind of investing. Traders must have a clear idea about stock direction.
Advantages of WinTrader Buy Sell Signal Software
• Here by using WinTrader Buy Sell Signal software you can select your own free time for trading. That means when you free from all your duties you can open this trading system and can open your favourite chart.
• The live alert message with sound will allow you to take fast trade entry. That means whenever a new buy or sell signal comes you will get alert message and sound. Once the software gives confirmation you can right away enter the business so there is no time waste.
• Right time entry means chance to get maximum profit.
• The only thing you have to do is practice trading with WinTrader. Wintrader is for winning trade.
• WinTrader Buy Sell Signal is a complete technical analysis tool used by traders, tip providers, brokers, long and short term investors all over the world. You can generate your own tips with your system at right time without any delay.
• WinTrader can provide 80-90% accurate signals in any financial market such as MCX, NSE, FOREX, COMEX etc. it can become your financial guru and you can become a professional trader with one month practice with WinTrader.
Enjoy reading the following
Tags: 100% accurate buy sell signal software, accurate buy sell signal software in MCX Commoditiies, automatic buy sell signal generating software, best buy sell signal software, best buy sell signal software in FOREX, best buy sell signal software in nse, best share/stock buy sell signals in India, forex trading, India's best buy sell signal software, MCX Buy sell signal software, NSE Buy Sell Signal Software, wintrader, wintrader scanner in mt4, wintrader v8.0