TESTIMONIALS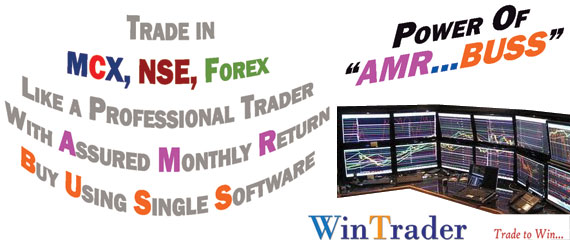 ---
I am trading in COMEX and MCX, I am from India but currently in Canada, I found WinTrader Trading System while searching for a better technical analysis software to finalize my trade entry and exits in COMEX and FOREX. The give one day demo and trained me well how to pick buy and sell signals with most accuracy with the help of filters. Now after my demo session I started trading with my real money, I made profit of Rs.14000/- in a day, that's worth almost the cost of software. Thanks the wintrader team, expeciall Mrs. Ganga Dev from Sales department, she gave me good support and training.
For the screen shot CLICK HERE
—Ravi, Qatar
---
Very good software, easy to follow, Good signals, I can make regular profit in Forex trading with the support of WinTrader trading system, thanks to the team and good support.
For the screen shot CLICK HERE
—Mohd Shahril, Mentakab, Malaysia
---
I am a FOREX trainer in USA, I am training freshers and experts to help them in technical analysis and support them to success in Trading, last month I googled for a supporting technical analysis software to ease in making trading decision rather than complex and confusing calculations, I found site www.wintraderfx.com and I contacted them and they convinced me about the trading systems and its features, somehow finally I made decision to make purchase by making payment 265USD and their tech person installed WinTrader Trading systems in my live MT4 account, and I used the trading systems for more than a week, then I realized that I made a good decision, that I purchased the WinTrader Trading Systems, I am much happy and confident in Wintrader systems, now I am training my team with the support of WinTrader Trading Systems, and the price is very cheap compared to other poor performing technical analysis tool available in USA, I suggested WinTrader team, with this performance of WinTrader I can easily market WinTrader for 1000USD in USA, and I made agreement with them, now three of my students purchased WinTrader and using it as their technical analysis tool in FOREX trading as a final decision maker. Wish the best in future WinTrader team and one more thing to say your tech support was really amazing, we don't feel the distance in your supports. All the best, keep going, lets rock the FX..
— Jerome– TX- USA
---
Wonderful analysis software to make exact buy/sell entry and exit with amazing technical and after sales support, especially Mrs. Ganga Dev, she helped me a lot in before purchase and after purchase, really happy with your software and support.
—Tracy West – NJ- USA
---
Thanks to WinTrader team to provide an amazing software, I am trading in NIFTY options, and I am getting regular profit in trading, I am using WinTrader V7.0, this version gives exact entry and exit points, I am most comfortable with this, once again thank you very much to WinTrader and I am surely recommend WinTrader to my friends.
—Vasa Veenadhari- Andhrapradesh- India
---
Yesterday (16th September 2014) my trade report after using WinTrader FX trading system was, total trade 12, success trade: 11 and loss: 1, more than 90% winning ratio. Thanks for wonderful trading system, I will recommend to my friends surely.
—Andrew Mc Carthy – Jamaica- South Africa
---
I am getting average 11% a day from GOLD (SPOT) by using wintrader trading Systems. Thanks to WinTrader FX Software for the highest accurate signal with reliable filtering system.
With our client's permission we are happy to share the proof. CLICK HERE for the proof..
—Heang Koolliyuk – Phnom Penh- Cambodia
---
It is such a wonderful software to have for every trader, I got profit of Rs. 541250/[coper Rs 350000,Natural Gas Rs 51250,crude oil Rs 110000, nickel Rs 30000] in my two day of trading I wish all the best to WinTrader Team.
—Narendra Godara – Rajasthan- India
---
Five months before I don't know trading, but when I contact WinTrader Team, I purchased the software, and with the support of team, I studied the trading and now I am a successful trader with the help of software, Now I can earn the profit of Rs.30000/- per month average from my home in trading, Now I plan for more initial investment to make more profit, Thanks to WinTrader Team for the great support and made me a professional trader.
—Syam – Alappuzha- Kerala
---
I have about 15yrs experience in Trading, but so far I don't feel that I am a professional trader and suffered with heavy loss. When search on internet I found this site, and went through all the details of WinTrader, and I get realtime demo from WinTrader Team, after that I purchased the software, before that I had already loss a big amount in purchasing software from North India and conducting Training, since I feel peoples from North India have the big advantages in trading software, but my decision was wrong, that proves my investment washed out. Purchased software WinTrader, and as per their instruction I paper traded for one week, after that traded with real money, my first day profit was Rs. 7000/- with my little investment (Rs. 2000/- in Copper, Rs. 4250 in Crude Oil and Rs. 750/- in Nickel).
—Johny – Bangalore – Karnataka
---
It is such a wonderful software to have for every trader, I got profit of Rs. 5000/- in my first day of trading in Crude Oil, I wish all the best to WinTrader Team.
—Muhammed – Trichur, Kerala
---
Great software, I earned Rs.20000/- from the first day of trading in Crude Oil, next day my profit was Rs. 4000/-, thanks for such a wonderful software, I will recommend this software to my friends.
—Rabindranath – Bongaon, West Bengal
---